Technology with sustainable development. Respect for the environment, the community and our human resources.
We seek continuous improvement of production processes to reduce the use of natural resources, generating processes that give added value to the product to be developed, optimizing and reducing the environmental impact of production.
Our goal is to produce smart, with quality, using fewer resources and creating products and services with greater innovation.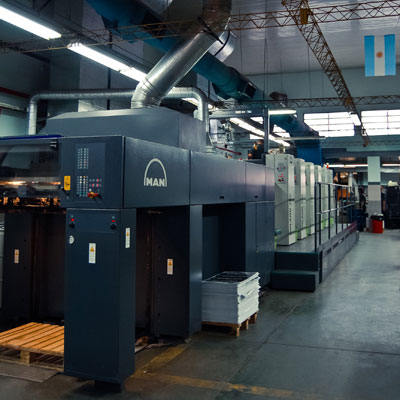 ---
We are a team ready to please your expectations.
Our company specializes in printing that offers the best equation between know how, latest technology and excellence in customer service.
We are innovative, we have experience and prestige, and look better every day. We have five decades of experience, the art equipment and high level professionals, which allows us to offer innovative graphics products.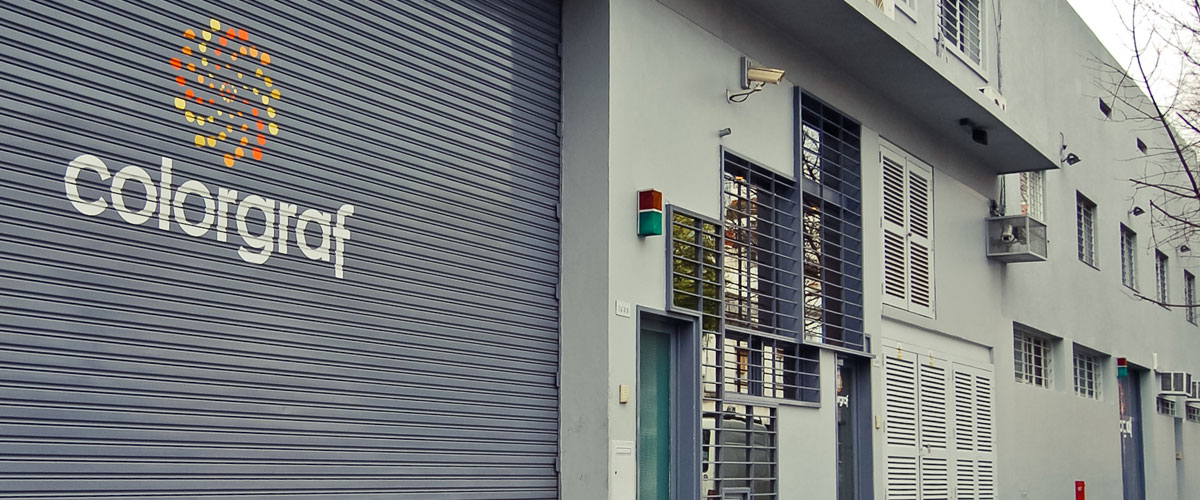 Thoughtful graphic solutions for your projects do not have limits.
Our main challenge is to research and develop products and services, bringing new graphics solutions that enable our customers to revolutionize the way people communicate and offer their products. Innovation and the pursuit of new challenges are the main driver of Colorgraf.
We were pioneers in Argentina in the incorporation of UV offset, UV curing inks which allow for views on non-absorbent plastics such as PVC, PAI, PET, lenticular, vinyl and other nontraditional media.
Physics Security
Security is provided by the following surveillance systems:
Closed TV circuit (CCTV): cameras distributed on both floors and interconnected, allowing the remote surveillance of either plant. Cameras can be digitally operated at 360 degrees, with a 160 times zoom.
Control of access: a central surveillance equipment enabling control of all perimeter alarms, such as the entry and movement of personnel and raw materials.
Alarm system: connected to surveillance equipment which will contact the corresponding security organization or agency if necessary.
Emergency system in case of power failure: UPS equipment and power generators that automatically restore power to the alarm and lighting systems, and provide power to the machines, thus ensuring no interruption of supply for our customers.
Armored cars: With a storage capacity of 500,000 pre-paid cards and securitized delivery.
Shredder: a card shredder for cards with manufacturing defects. Shreds cards in pieces no bigger than 17 mm in diameter.
Security agency 24 hours a day, 7 days a week.
Logic Security
Data are handled by specially qualified personnel.
Internal network with NT technology; physically disconnected from the company's network and the Internet.
Servers are located in a separate room, specifically devoted to this process, which can be accessed only by a proximity card for authorized personnel.
The variable information received remains encrypted up to the moment of printing.
A single person is in charge of the de-encryption process, thus ensuring that only one has access to the pin numbers during the entire process.